By Johnny |
14
March 2020 |
1
Comments
Pornhub and CLM encourage novel coronavirus prevention

Encourage Italians to segregate at home: the world's largest adult website announces the free opening of premium members to Italian users!

The novel coronavirus pneumonia epidemic is rampant around the world. Italy is the most serious epidemic area, leading to the implementation of national isolation measures by Italy government, and even various penalties. In order to further encourage Italians to stay at home, Ponnhub, an adult website, decided to provide them with premium accounts that require paid subscriptions for free.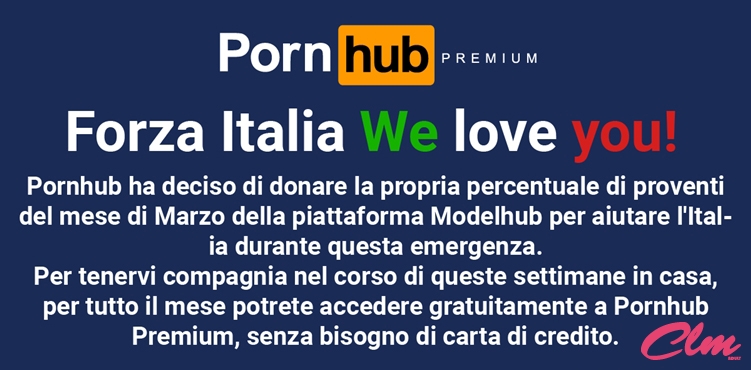 GIF from Climax Doll
Pornhub announced that Italian users can try the free premium service free of charge in this March without submitting credit card information so that Italians can stay at home. In addition, it will donate the profits of its subsidiary model hub, which helps creators sell content, to Italy in this March.
At present, there are 15113 confirmed cases and 1016 cumulative deaths in Italy, which have officially broken through thousands of people. At present, in Italy, except for pharmacies and supermarkets, other stores need to be closed. People who do not segregate without a reason to join forces will be fined and sentenced to three months in prison.
If a confirmed patient violates the isolation order and causes another person's infection and death, he will even be charged with murder, which can be said to be very useful. So the decision of pornhub can also be said to help the local government implement the isolation measures in disguise.
Leave a Reply
Your email address will not be published.Required fields are marked. *